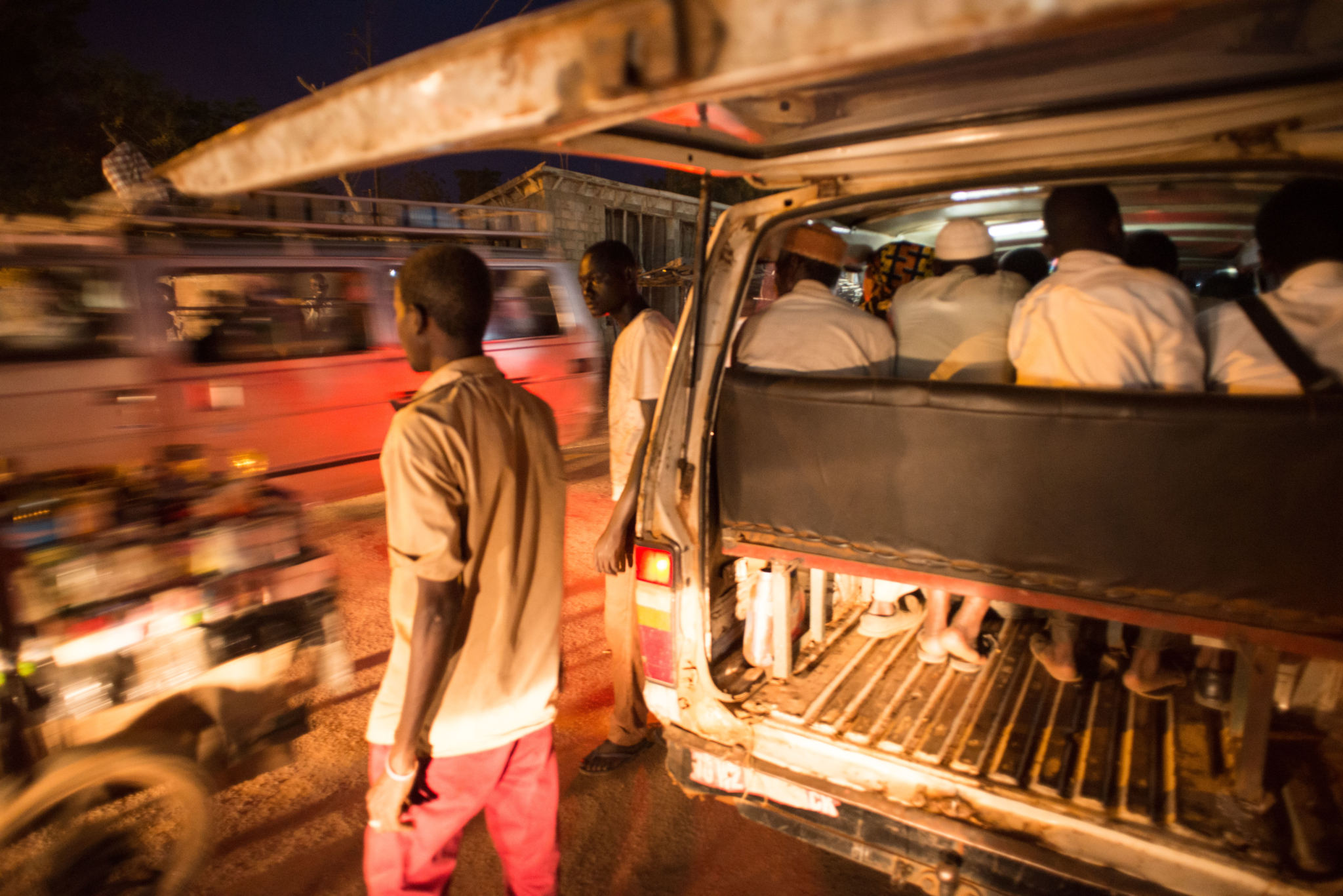 A taxi driver waits for clients at night in Niamey, Niger. (©Arno Trümper/adelphi)
Information and communication technologies (ICT) that support farmers, livestock herders and fisher folk with information on markets and prices can also support better early warning and preparedness against climate shocks, enabling economic empowerment and helping people determine their own futures.
For example, providing mobile phones could help people share weather information via SMS which can help farmers plant the right crop at the right time. However certain preconditions, such as network connectivity and ICT access for all levels of society, need to be ensured in order to harness the benefits and avoid creating new inequalities.