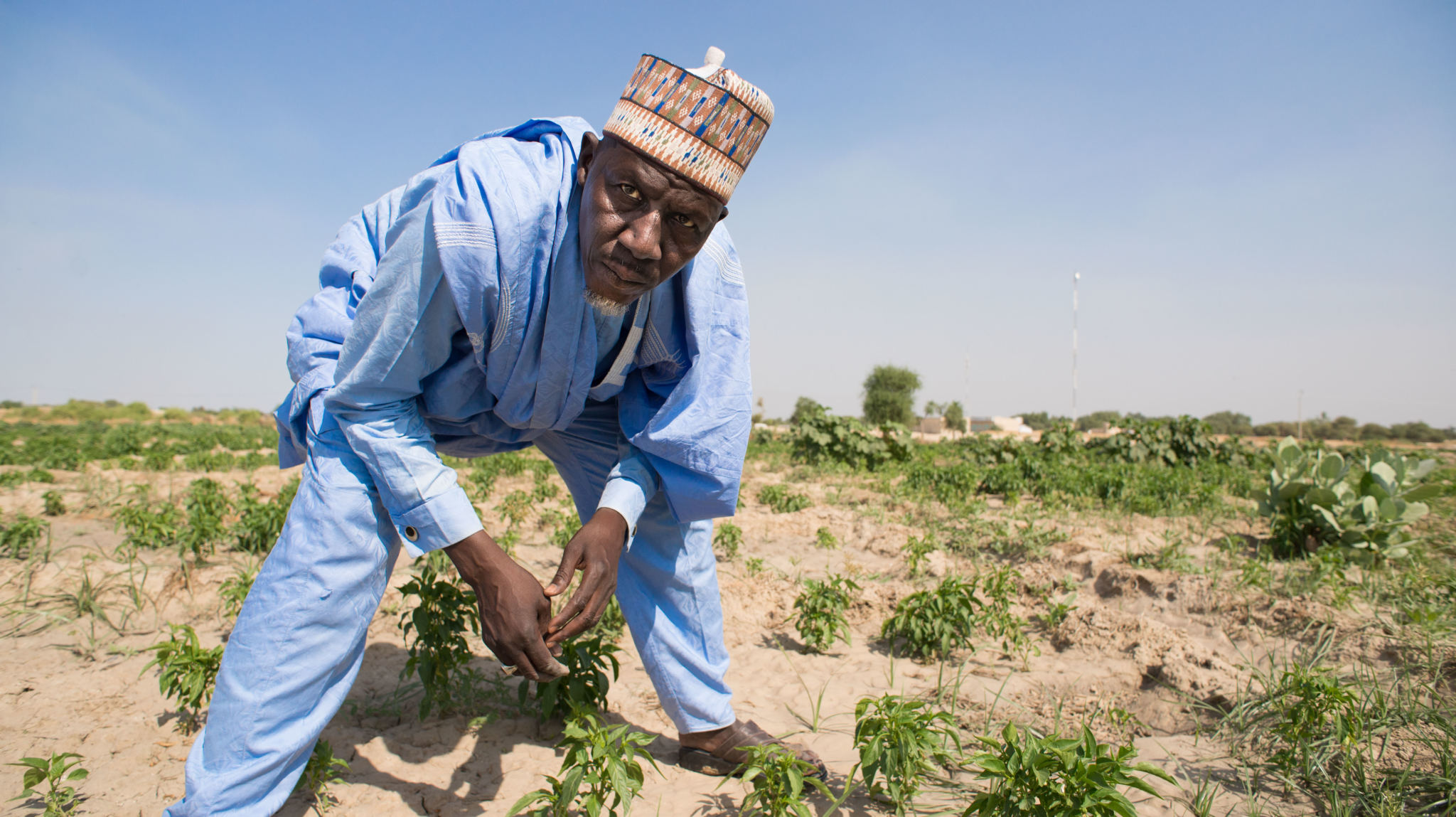 A man works in a chilli field close to Bosso in Niger's Diffa Region. (©Arno Trümper/adelphi)
The growing risks of climate change can further entrench cycles of violence and hinder prospects of stability. Efforts to support climate change adaptation, enhance resilience to climate shocks and improve natural resource management can also be a vehicle for peacebuilding.
For example, the climate and security impacts of deforestation are already apparent through degraded soil, loss of shelter for livestock and longer journeys to unsafe areas women face when collecting firewood. Reforestation can increase climate resilience and can reduce tensions between communities.